About Apple Care Nepal 
Apple care Nepal is a Team of Apple Certified Technicians with an experience of more than 10 years. Our technicians have gained international-level experience in the sector of Apple products & Repairing. We fix all types of Apple products like MacBook, iMac, and iPhone. Our team is highly skilled in Apple product repair and diagnostics. We are the most Trusted and Reliable MacBook Repair center in Kathmandu. Our aim is to provide value to consumers by building healthy relationships and trust. We provide a one-stop solution for all kinds of issues in your apple devices.
Apple Care Nepal is dedicated to generating value for MacBook operators. Our quick and speedy service is a result that we have achieved this milestone so far. And with our teams of enthusiastic experts, we perfectly and quite deal the problems with productivity. Feel free To Contact us or, visit our Apple Service Center in Kathmandu.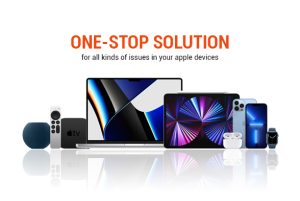 Specialties of Apple Care Nepal 
A renowned name for MacBook repair service in Kathmandu
No any charges for problem diagnosing
Availability of trained, competent, and experienced technicians
Usage of authentic and genuine parts for MacBook Repairs
Pickup and Drop Facility for MacBook repair in Kathmandu
Budgeted Apple repair and MacBook repair services
100% Data privacy of your device.
Repair by highly skilled technicians.
Fast repair service with cost-effective is our main motto